What Is an Intensive Outpatient Program? How Does it Differ from Other Programs You Offer in Orange, California?
Assure Recovery Center's intensive outpatient program (IOP) is a kind of outpatient treatment for substance abuse and mental health issues that involve attending our treatment center for several hours a day, 3-5 days a week. It's more comprehensive than standard outpatient care, as you'll spend more time participating in therapy and clinical services, but you won't need to reside at our rehab facility. We also offer this program virtually, making it accessible to individuals in or outside of Orange from the comfort of their own homes.
Our IOP in Orange offers flexible session times in the mornings, evenings, and virtually. You'll mainly engage in therapy groups while also having access to our extensive range of treatment services, including holistic and evidence-based therapies, nutrition and life skills education, relapse prevention groups, and more.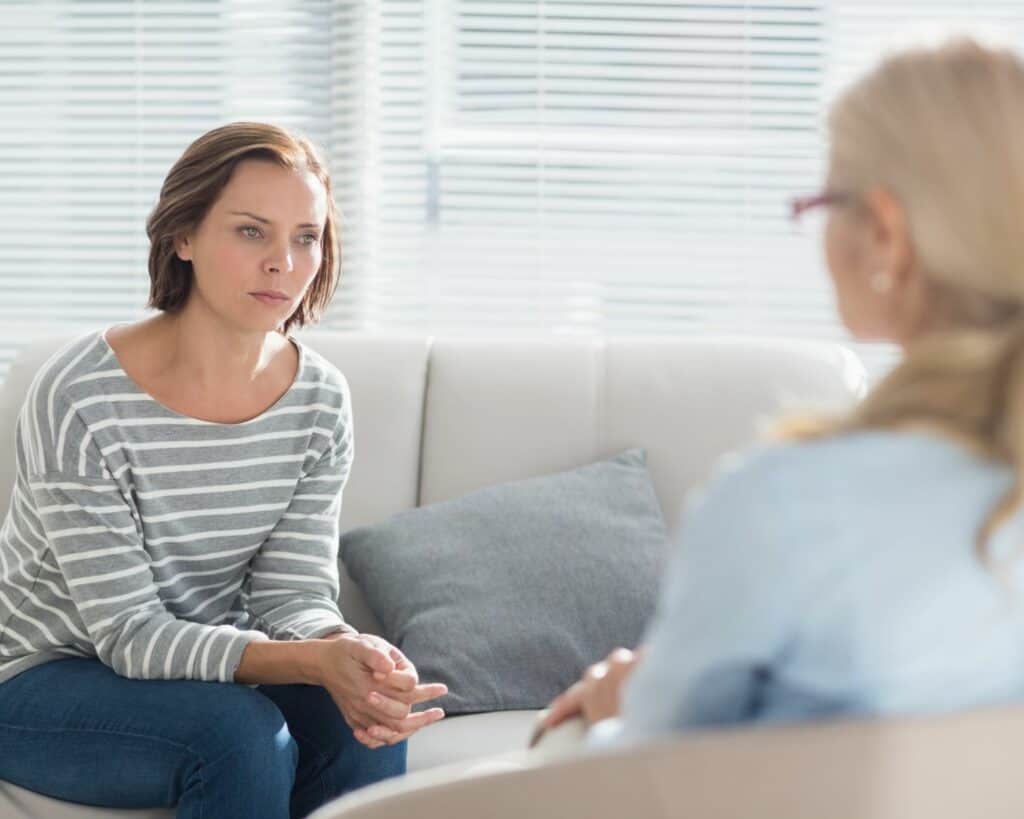 How Intensive Outpatient Programs (IOPs) Work: What to Expect from an Intensive Outpatient Program [IOP Rehab] in Orange, California?
To begin our intensive outpatient program IOP program in Orange, we thoroughly assess your needs before starting the treatment planning process, where our experienced team creates an individualized care plan tailored to your recovery goals. Our IOP program typically meets three to five days a week for three hours per day. We are flexible and can adjust the duration of your treatment as necessary based on your progress and medical requirements.
During your time in the program, you will participate in various therapy sessions, including intensive therapy, group therapy, individual therapy, and family therapy. All therapy sessions are led by highly trained and licensed therapists or group facilitators. Our IOP also offers additional services such as relapse prevention, trauma-informed therapy, EMDR therapy, meditation and yoga, medication education, and nutrition and life skills education.
Our program provides an integrative approach with your treatment plan specifically designed for you, taking into account your strengths, weaknesses, and recovery objectives. You will work on resolving any issues that may hinder a healthy recovery, such as behavioral issues, unresolved trauma, family conflicts, underlying mental illness, or inadequate coping skills. During the process, individuals develop the know-how to identify warning signs, manage triggers to prevent relapse, and build a foundation to maintain sobriety.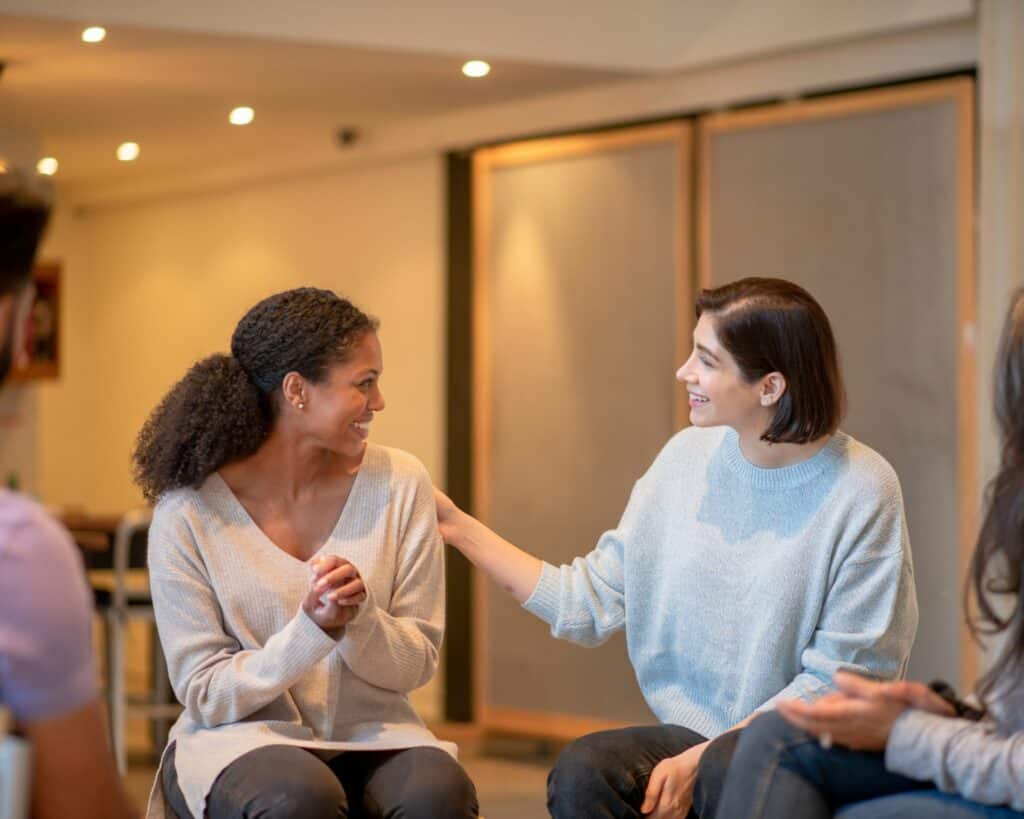 Who are the Best Candidates for an Intensive Outpatient Program (IOP)Orange, California?
Our program welcomes individuals in all stages of recovery because of the diverse functions that IOPs can serve. We have clients who are transitioning from inpatient programs and others who are just starting treatment.
During the admissions process, we thoroughly assess your needs. Intensive outpatient treatment may be the right fit if you:
Have finished inpatient and/or partial hospitalization programs: Transitioning from a structured atmosphere to the freedom of real life can endanger your recovery. IOP offers a gradual transition back to everyday life.
Suffer from a less severe addiction or mental condition: If you need help but have not reached the lowest point yet, the less structured environment of IOP is ideal for these circumstances.
Learn best by putting new skills into practice: IOP is designed so you can apply the coping skills and behavioral health practices you learn in treatment immediately. This includes managing drug cravings, avoiding triggering situations, managing medications, and dealing with stressful situations as they present themselves. This allows for additional time to grow stronger in your recovery and become more resilient.
Have support at home: A strong support system is crucial because you won't have around-the-click support at an IOP. If your family members are well-informed about addiction and can maintain a safe, sober environment, IOP is a good alternative to inpatient care.
Are a parent, student, or working professional: With outpatient treatment, you can maintain most of your regular schedule. This treatment option offers convenient hours, allowing you to work on your recovery while juggling work and family responsibilities.
Benefits of Intensive Outpatient Programs (IOPs) Orange, California
Assure Recovery Center offers treatment programs for those struggling – including intensive outpatient treatment. If you are unsure which program suits you best, we will conduct a thorough evaluation with one of our care coordinators to recommend the appropriate treatment for you. Nonetheless, any treatment is better than none, and if IOP is affordable and appropriate for your family, here are some benefits to expect:
Ability to maintain work or school commitments
Remain close to your support system
Reduce out-of-pocket expenses
Access to high-quality care services
Explore various recovery groups
Being held accountable for your actions
Intensive outpatient treatment also allows you to strengthen your recovery network. You will have your loved ones, our team, and other patients you meet at group therapy offering help and guidance.
Treatment in an outpatient setting also allows you to maintain your privacy. You might not want to let your employers or friends know you have a substance use disorder/chemical dependency, which would be necessary if you entered residential care. With outpatient care, patients continue their everyday lives while getting the needed treatment.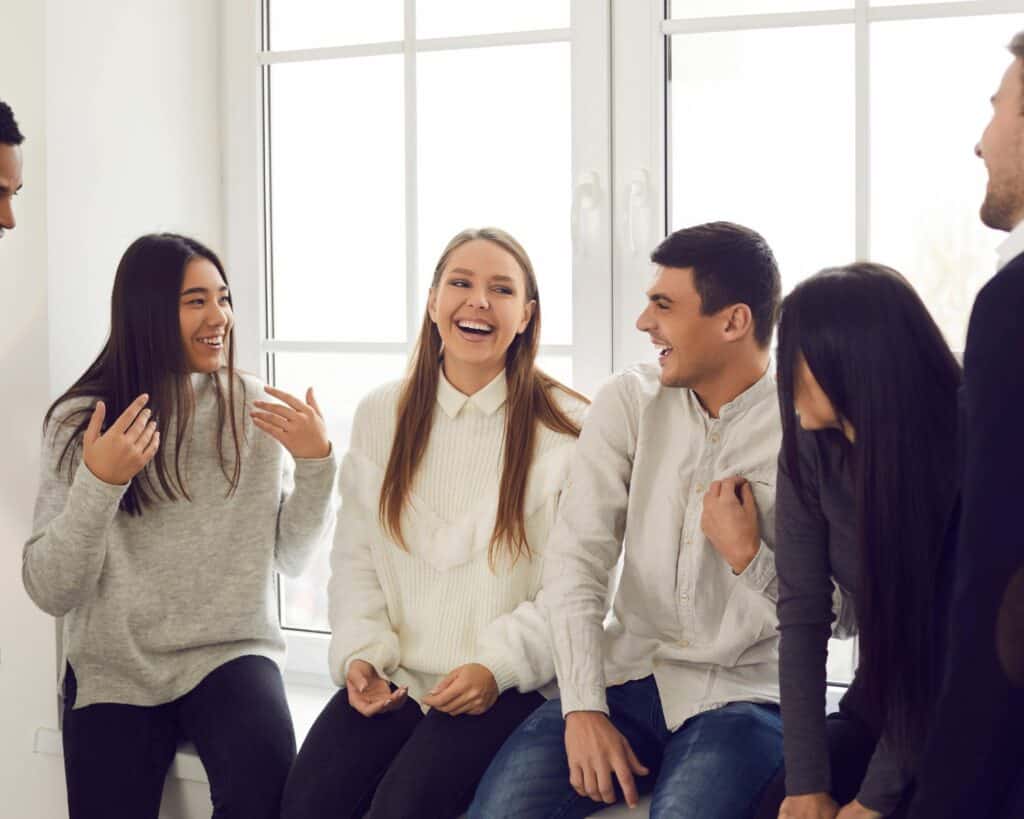 Orange, California Intensive Outpatient Treatment for Addiction and/or Mental Health Issues
At Assure Recovery Center, individuals seeking help for mental health and/or drug and alcohol addiction can find the appropriate treatment they need. Our intensive outpatient program offers a personalized, holistic approach with tailored services based on your individualized treatment plan to address substance abuse issues along with mental health problems.
Our IOP includes many therapeutic modalities, including co-occurring diagnosed services, medication management, individual therapy, structured group therapy sessions, and psychoeducation groups, providing more support and engagement in care.
We understand that addiction recovery takes time and requires incorporating various treatment interventions, especially when combined with a co-occurring mental health disorder. No matter the cause of the mental health conditions or how someone deals with it, we're here to help through psychiatric intensive outpatient programs. Our programs provide patients with dual diagnosis treatment at our outpatient locations, which includes medication management and various therapy modifications.
Turn to Comprehensive Intensive Outpatient Programs
Assure Recovery Center offers Orange patients and their loved ones an intensive outpatient program designed to help them overcome addiction and associated mental health disorders and lead a happy, healthy, fulfilling life.
Through our individualized approach that relies on evidence-based practices and various treatment modalities led by our expert multidisciplinary team, we provide more than traditional outpatient services in the treatment of addiction as well as other emotional and psychological disorders. If you are seeking tools, support, and resources to make a lasting recovery, we encourage you to contact us today at (833) 530-0291 for more information about our programs which include intensive outpatient care, a partial hospitalization program, and so much more.